Meet Our Dentists in Chelsea, Michigan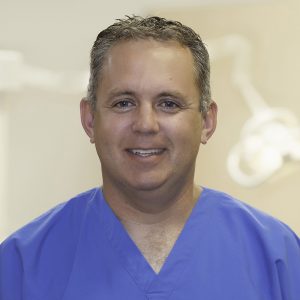 My passion for dentistry began at an early age. With an initial interest in medicine, the ability to artistically create smiles in dentistry was more appealing as a profession for me. I enhanced my clinical skills by serving in the United States Navy. My four years of service included working side-by-side with many dental specialists from universities across the globe. In 1994, I entered private practice by establishing Chelsea Family Dentistry.
I currently reside in Chelsea with my wife, Peggy, and our twin boys, Hunter and Landon. When I am not at the office, I enjoy participating in outdoor recreation and sporting activities with my family. I also enjoy motorsports and competitive auto racing.
Continuing Education/Awards
Two Navy Achievement Medal (NAM)s for Excellence in Clinical Dentistry
Fellowship status in Academy of General Dentistry for extensive hours of postgraduate continuing education in all aspects of dentistry
Extensive training in placement and restoration of dental implants
Certified Invisalign® provider
Education
Memberships and Affiliations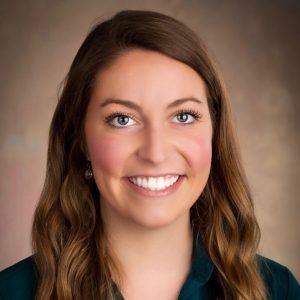 I have been passionate about the dental field since I was a young child. Having had extensive dental work done myself, including seven years of orthodontic work, I realized how important a smile can be. I believe very strongly in providing patients with ethical care, as well as educating them on how to improve their oral health. I am passionate about providing services to the underserved community as well. I have attended three mission trips to the Dominican Republic, where my colleagues and I provided free dental care to people in need. During dental school, I volunteered at Bay Cliff Health Camp in the Upper Peninsula, where I received an award for outstanding care involving special needs patients. Being a dentist has been a lifelong dream of mine, and I am very blessed to be serving in this community.
Outside the Office
I spend most of my free time with my loving family, friends, fiancé and our dog. I love to watch movies, do puzzles, read books, do yoga and spend as much time outside as possible. I absolutely love to travel, and I even lived in Germany for three and a half years when I was younger.
Education
Memberships and Affiliations
American Dental Association
Michigan Dental Association
Academy of General Dentistry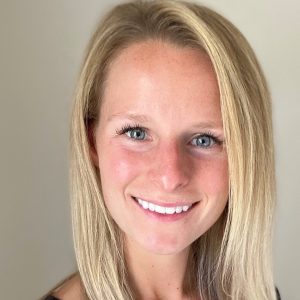 After nearly getting my front tooth knocked out from a softball accident in high school, I quickly learned how much a smile can impact a life. Since then, I directed my time and motivation towards becoming a dentist. I believe all great dentistry begins with communication and understanding between me and my patients. I strive to meet my patient's needs as well educating each individual on proper oral health.
Growing up in Manchester gave me a great appreciation for small towns. After finishing my schooling, I wanted to come back to this area. I have recently become a permanent resident in Chelsea with my husband, Josh. I have truly enjoyed all this community has to offer, from the farmer's markets to the local shops. Out of the office, I spend my time reading, walking downtown and through the local trails, and visiting with friends and family.
Education
Memberships and Affiliations
American Dental Association
Michigan Dental Association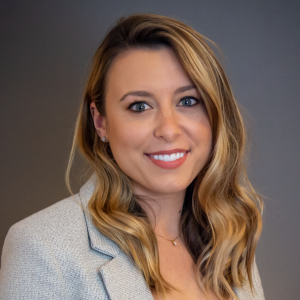 I graduated from the University of Michigan with a Bachelor of Arts degree, double majoring in Communications and Screen Arts & Cultures. After spending several years working on the sets of feature films, I longed to do something more purposeful with my life. After careful consideration and a passion for arts and sciences, I decided to pursue dentistry and haven't looked back since! Dentistry has been more rewarding than I could have ever imagined. While studying at the University of Michigan School of Dentistry, I co-founded the Dental Students for Sustainability Club and was actively involved in the American Student Dental Association and the Alpha Omega International Dental Society.
As a dentist, I aim to provide outstanding treatment and make you feel comfortable in the process. Patient education is very important to me and my goal is to help you make the best decisions for your oral health using the best evidence and information available.
I am a proud Michigan native and attended the University of Michigan for all of my formal education. When I am not at the office, I enjoy hiking, traveling, cooking, entertaining friends and family, and spending time with my husband, Joe.
Education
Memberships and Affiliations
American Dental Association
Michigan Dental Association
Washtenaw District Dental Society
Growing up, I worked as a surgical assistant for my father, an oral surgeon in the community. I loved working there, but being young, I was unsure of my career path. What I was sure of was I loved sports. Being an athlete and playing sports all my life and throughout college (swimming and water polo), I graduated from Michigan State University with a Bachelor of Arts degree in advertising. After college, I moved to Chicago and worked for Big Ten Network in the marketing department. Over time, I realized I was not happy with what I was doing and decided to pursue dentistry and follow in my father's footsteps. That was the hardest but best decision, and I am forever grateful for believing in myself and my abilities. I graduated from the University of Michigan School of Dentistry, the same place my father graduated. Having him hood me during my graduation ceremony will forever hold a special place in my heart. My hard work and determination led me to where I am today, and I will be sure to carry that through to my patients in my dental career.
I am a Michigan native that enjoys spending time with my family, friends and husband. I love playing sports, spending time outdoors, hiking, traveling, cooking, photography and of course, my red golden retriever.
Education
Bachelor of Arts in advertising and public relations, Michigan State University
Doctor of Dental Surgery, University of Michigan School of Dentistry
Memberships and Affiliations
American Dental Association
Michigan Dental Association
Washtenaw District Dental Society
Detroit Graduate Chapter of Delta Sigma Delta