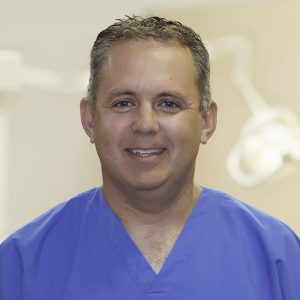 Dr. Todd A. Napieralski

My passion for dentistry began at an early age. With an initial interest in medicine, the ability to artistically create smiles in dentistry was more appealing as a profession for me. I enhanced my clinical skills by serving in the United States Navy. My four years of service included working side-by-side with many dental specialists from universities across the globe. In 1994, I entered private practice by establishing Chelsea Family Dentistry.
I currently reside in Chelsea with my wife, Peggy, and our twin boys, Hunter and Landon. When I'm not at the office, I enjoy participating in outdoor recreation and sporting activities with my family. I also enjoy motorsports and competitive auto racing.
Continuing Education/Awards
Two Navy Achievement Medal (NAM)s for Excellence in Clinical Dentistry
Fellowship status in Academy of General Dentistry for extensive hours of post-graduate continuing education in all aspects of dentistry
Extensive training in placement and restoration of dental implants
Certified Invisalign® Provider
Education
Applied Chemistry and Biology, Ferris State University
Doctor of Dental Surgery, University of Michigan
Lieutenant Commands (LCDR) Dental Officer, United States Navy
Instructor in Department of Biology, University of Alaska
Memberships and Affiliations
American Dental Association
Michigan Dental Association
Academy of General Dentistry
Washtenaw District Dental Society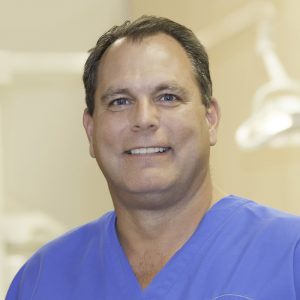 Dr. Brian P. Wisniewski

Throughout high school, I sought to find a career in which I could utilize my artistic abilities and which would also allow me to meet new and interesting people on a daily basis. Dentistry has allowed me to do both. After graduating in 1990, I began my career in Flint, Michigan. After 5 years, I became the Dental Director of Flint Family Dentistry, a large group practice. In 2007, I joined Chelsea Family Dentistry as a partner after working as an associate for many years. My approach to treating patients is simply based on listening first and then treating the patient as a whole. Everyone's general health is linked directly to their oral health. Our office prides itself on its attention to detail and being technologically up to date. I continue to expand my knowledge and skills through attending classes, seminars, and hands-on training events. Being involved in the community through educational lectures, sponsorships, and local organizations is very important to me and Chelsea Family Dentistry.
Outside the Office
I was born in Detroit, but I currently live in Brighton. I have been married to my beautiful, supportive wife, Kim, for 22 years. We have three children, Zachary, Sydney, and Kelsey. I enjoy any sport possible; it keeps my competitive edge. I treat every day as if it is my last, and I appreciate everyone in my life. I am a member of St. Patrick's church in Brighton.
Education
De La Salle Collegiate High School
Bachelor of Science in biochemistry, University of Michigan
Doctor of Dental Surgery, University of Michigan
Memberships and Affiliations
American Dental Association
Michigan Dental Association
Washtenaw Dental Association
Knights of Columbus member
Invisalign® Preferred Provider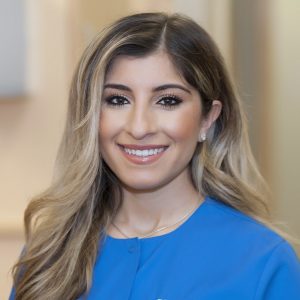 Dr. Jomana Shayota

As a young teenager in braces, I decided early on that dentistry was the field that I wanted to pursue. I knew it would allow me to have a positive impact on people's lives while maintaining long-term relationships with patients and families. During my time as a student at the University of Michigan, I focused on volunteering opportunities, providing care and oral hygiene education to underserved communities, and optimizing my clinical experience. I am committed to providing optimal treatment to our patients while ensuring they are comfortable in our office. I take pride in educating our patients and making sure that they understand the decisions we make together in order to improve their oral health.
Outside the Office
I am the youngest of six children, and outside of the office, I am usually spending time with my family and friends. I enjoy reading books, dedicating time to fitness and traveling every chance I get.
Education
Bachelor of Science in biology (honors), Wayne State University, Detroit, MI
Doctor of Dental Surgery, University of Michigan, Ann Arbor, MI
Memberships and Affiliations
American Dental Association
Michigan Dental Association
Washtenaw District Dental Society
Invisalign Provider